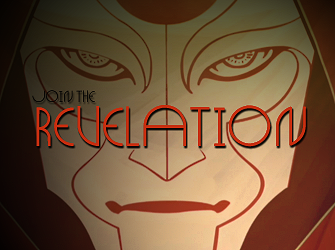 WELCOME...
to the first fan club dedicated to the masked antagonist of Avatar: The Legend of Korra, Amon. We hope you enjoy your time in the group and helps us to grow with your commentaries, theories, info and art. Feel free to upload your material to our galleries, affiliate with us and leave us your suggestions. Please, follow our rules to keep peace and order. Members requests are automatically approved, same as art.
---
Rules

Respect above all. This character's specially subjected to theories of all kinds. We receive them all, and we don't want useless fights, harassment or insults to anybody because of their thoughts. Same goes for shippings.


Yes, we do accept shippings.


Submit your art to the respective folders. There will be weekly revisions to move/change stuff that was submited to wrong folders. Help the admin and contributors by paying attention where you submit your stuff.


We do not accept pictures that may offend any character from Avatar: TLA / LOK. It's ok we're Amon's fans but that doesn't mean that we are against benders or bender lovers.


We do not accept screens.

This group only allows the basic "amon meme" which is this one 24.media.tumblr.com/tumblr_m2x… NO OTHERS


You can submit memes as long as they're uploaded in your scraps.


Affiliations are always open. We affiliate with all kind of groups.
---
Quality control

No messy pictures, bad doddles, unfinished sketches, WIPs, pictures you'll leave in your scraps because even you don't like them that much. Give love to our favorite villain with your best drawings. Galleries will be checked often to remove the mentioned images. We are not demanding incredible pictures, but the ones you put your effort and time

---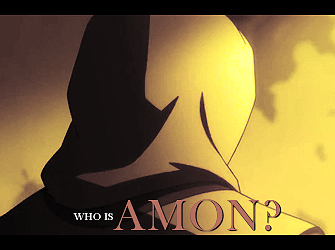 Info

Who is Amon? Nobody knows

His real identity will be revealed some day, if not in the last chapters of LOK. He's the current main antagonist of the show. Only a little is know about him. This is what Avatar wikia tell us about him:



Amon
is the charismatic and mysterious leader of a group of chi blockers known as the Equalists, whose ultimate goal is to create equality by ridding the world of benders. A nimble and stealthy fighter, he is fearless in facing his opponents, regardless of their bending skills.

Gender: Male


Allies: Equalists, Lieutenant


Enemies: All benders, Korra, Mako, Bolin, Triple Threat Triads


Fightint style: Chi blocking


Profession: Equalist


Position: Revolutionary leader


Affiliation: Equalists


First appearance: Chapter 1: "Welcome to Republic City"


Voiced by: Steve Blum


History:
Amon was born on a small farm to a poor family of non-benders; nonetheless, they were extorted by a firebender. When Amon's father eventually confronted the bender, the firebender killed his family and deformed Amon's face, resulting in him wearing a mask since then.
Later in his life, Amon became the leader of the Equalists, an organization opposed to the art of bending, based in Republic City. They terrorized the city, striving to rid the world of bending [ keep reading ]

Personality:
Amon appears to be a calm and composed individual, unrelenting even in the face of danger. He has a severe abhorrence towards benders, blaming them as a whole for the death of his family, his supposed facial disfiguring, and every war that has ever occurred. Amon is cruel and sadistic, as seen when he revels in his power to take away one's bending, and is described by Mako as "insane".
He is also very clever and calculating, as has been shown several times. He opted to let Avatar Korra escape from the Revelation, seeing she would be the perfect one to announce his new ability to the city. Amon also chose not to take away her bending at an easy and very early opportunity to eliminate her as a threat, foreseeing that it would make her a martyr for the benders, and unite them globally against his cause.

Despite his tyrannical and violent behavior, Amon claims to be a staunch believer in what he views as equality and affectionately refers to his followers as "brothers and sisters"

Abilities:
Amon has shown himself to be a very skilled and nimble fighter; his superior agility allows him to maneuver himself gracefully to the extent of being able to dodge lightning. His knowledge of chi blocking coupled with his power to take bending away permanently makes Amon as powerful as any bender. He is also very cautious as he is never seen without his fellow Equalists as back up.

Trivia
• Amon may be an English phonetic spelling for "Aman", meaning "peace" in Sanskrit and Malay. This may explain the Chinese ideogram 平 (píng) meaning "peace" on the chest of his previous character design. The 平 ideogram also means "fair" and "equal", matching the Equalists' name.
• The name Amon is very similar to Amun (also known as Amun-Ra), the King of Gods in Egyptian mythology. The spelling "Amon" is also used in some transliterations. Amon is an Egyptian name meaning "hidden", which may refer to his covered face.
• The Chinese transliteration for Amon's name, 阿蒙 (pinyin: āméng) can have a few meanings, but the most appropriate is "to cover".
• Amon is the seventh evil spirit listed in "Ars Goetia" in The Lesser Key of Solomon. He is said to be a Marquis of Hell.
• Amon states that benders have started every war in every era. That would be an error considering the war between the villages of Oma and Shu wich subsequently led to, and thus it took place before, the origin of earthbending.
• Amon is also the first name of Amon Goeth, the notorious Nazi officer who was found guilty for murdering tens of thousands of people. He was also the primary antagonist in Schindler's List.
• Amon sounds very similar to Anon - short for Anonymous, an internet movement or concept of anonymous activists who protest political injustice. They often use a Guy Fawkes mask as a symbol for the movement and as a disguise, which is similar to the mask Amon uses.
• Amon is the name of the second deadliest pressure point in the human body. Located on the back of the neck, a precise strike can be fatal.
• The red circle on Amon's mask is similar to that of the large red disk featured on the flag of Japan, which represents the rising sun and thus the dawn of a new era. This circle also marks one of the two pressure points Amon touches to take one's bending away.
• Amon's outfit bears a resemblance to Dr. Doom, a villain from Marvel comics. Amon also has similarities to V from V For Vendetta, both being masked revolutionaries who had their faces burned by fire, as well as masters at manipulation.
• Amon lost his family to a firebender, much like Mako and Bolin lost their parents to one.
---

Equalist Amon
Amon-a-day
Ask Amon
Talk to an Equalist
Amon the chi blocker
Equalist problems
Classy as fuck
Equalists behind the mask
The lightning lieutenant
Underestimated the Avatar
Ask teen Noatak

Do you know some more? Post them so we can visit them!